Pre-employment Transition Services
Pre-employment transition services provide opportunities for students with disabilities to learn through work and education. To receive more information about how to access Pre-Employment Transition Services, please contact the VR office in your region.
The Workforce Innovation and Opportunity Act (WIOA) is designed to help job seekers access employment, education, training, and support services to find good job. In 2014 the changes to WIOA set Vocational Rehabilitation (VR) on a new path. One of these changes requires VR agencies to provide "Pre-Employment Transition Services" to "Students with Disabilities." Pre-Employment Transition Services are services that VR and schools work together to provide.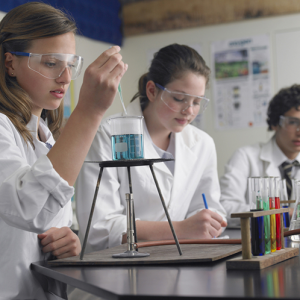 Job exploration counseling – the process that will help you to discover your interests and abilities and the world of work to help you make career and educational decisions. Work with a VR Counselor to investigate careers, and/or work with an employer to mentor you on careers.
Work based learning opportunities – the opportunity to gain work experience though paid or unpaid work in a community based setting.
Counseling on post-secondary educational opportunities – the process of researching what post-secondary education is needed for specific careers and determining which institutions offer the programs you need to further your education.
Workplace readiness training – services that will help you to learn the skills that you will need to be successful at work. This may include instruction in soft skills, communication, and/or independent living skills.
Instruction in self-advocacy – the process of learning how to make informed decisions on your future and explain to other what you need to be successful on a job or in school.
How to Receive Services from VR Using a Pre-Case
How to Receive Services from VR Using a VR Case.
A student with a disability is an individual in a secondary, postsecondary, or other recognized education program who:
Is a student aged 14-21,
Is eligible for, and receiving, special education or related services under part B of the Individuals with Disabilities Education Act, and/or
Is an individual with a disability, for purposes of section 504.